PLUSHOLIDAYS GROUP
Which companies make up the PLUSHOLIDAYS GROUP?
With 40 years of experience behind us in the Construction, Real Estate and Vacation sectors, the PlusHolidays Group was born in 2018. The creation of our group is the answer to a growing need to diversify the different branches of the company, as a result of our solid expansion.
The PlusHolidays Group consists of the following of the following divisions:

PLUSVILLAS. The PlusVillas project is born with enthusiasm within the PLUSHOLIDAYS GROUP, the result of extensive experience in the real estate sector of its team and the professionalism of PlusHolidays, one of the best and most recognized holiday rental agencies in the north of the Costa Blanca.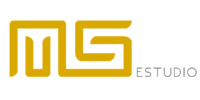 MARIO SUCH. But PlusVillas is not just a real estate company: if you do not find what you are looking for, we put at your service our qualified team, headed by the Technical Architect Mario Such, to design and build together, the place where you will enjoy your best moments. With us you will have full advice whether you want to plan a new home, or to carry out a reform that turns the purchased property into the perfect residence.

PLUSHOLIDAYS. It was created with the objective of helping our clients find their ideal home, whether they are looking for the future home they had always dreamed of or a second residence in which to disconnect on the shores of the Mediterranean.